Service Center
---
If you have a new or used Land Rover in the Laguna Niguel area, you'll want to protect your investment and keep your vehicle running for a long time to come. The best way to do that is with regularly scheduled maintenance at a local authorized Land Rover service center like Land Rover Mission Viejo. It is our goal to ensure that our workmanship and your experience with our service department meet the highest standards. Our owners know the importance of protecting their vehicles by depending on us. Our service center is employed with the factory-trained technicians, an honest and knowledgeable staff, and state-of-the-art equipment.
Your One-Stop Shop Land Rover Service Center
Whether you are looking for service coupons and oil change Mission Viejo deals, or you want the best Range Rover service for maintenance and repairs on your luxury SUV, Land Rover Mission Viejo can help. And every new Land Rover model comes with a warranty that covers certain scheduled service items. If you want even more coverage and planning when it comes to vehicle service, our Land Rover dealership also offers 2-year, 3-year, and 4-year Pre-Paid Maintenance Plans which can help you save as much as 25% on routine maintenance total costs, with service items including:
Replace engine oil and filter
Replace pollen filter
Replace air cleaner element
Replace brake fluid
Check/top-up fluid levels (brake, coolant, windshield)
Check battery condition, check/top up electrolyte level
Inspect brake pads for wear, calipers for leaks and disc condition
Inspect tire pressures, conditions, and tread depth
Inspect for fluid leaks
When you are ready to take advantage of expert Range Rover service and Land Rover service for your vehicle, you can schedule service online at your local authorized Land Rover retailer before making a visit from Coto De Caza or San Clemente. If you have any questions about our services, Land Rover manufacturing, or about vehicle maintenance in general, don't hesitate to contact Land Rover Mission Viejo today!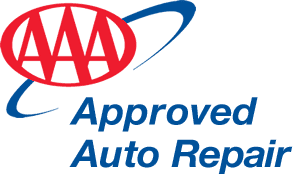 The only Jaguar Land Rover AAA approved workshop in So Cal!